Experience the holistic approach to skincare with VO
Led by our Holistic Facialist and Product Formulator, Diana Vo, our dedicated team is committed to providing you with the highest quality skincare products. We harness the power of carefully selected plant-based and active ingredients to rebalance pH, protect, and repair your skin naturally. Experience the VO difference and elevate your skincare routine with our gentle yet effective products.
Follow @VO.beautyco on Instagram to see real skin transformations from our customers and join our community!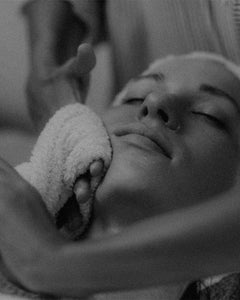 your skin thanks you.
Each treatment addresses skin concerns on and below the surface of the skin through a variety of techniques, including exfoliation, extractions, clearing blockages in the lymphatic system, and invigorating facial massage.

BOOK HERE

" I've had my fair share in trial and error for face serum and this is hands down the best one I've ever tried! Instant shine and brightness on your face and definitely has helped my acne face scars lighten and go away a lot quicker. "
— Danielle
"This moisturizer makes my skin feel so soft and hydrated without being greasy. I like the smell as well."
— Susan P.
"Very hydrating and moisturizing for my combination skin. I love it!."
— Lilanata